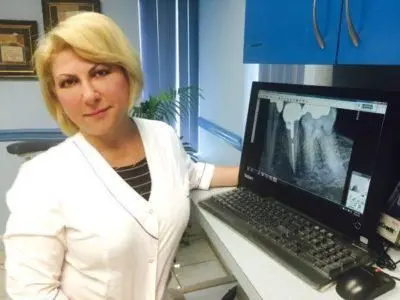 Alla Pavlushkin, DDS, is a cosmetic and general dentist who has been practicing the art of dentistry since 1984. She is the founder of Empire Dental Group of New Jersey, which has a state-of-the-art office in Old Bridge, New Jersey.

Dr. Pavlushkin graduated from the New York University College of Dentistry in 1994; she brings nearly three decades of exemplary education and training in general dentistry and family dentistry.
Dr. Pavlushkin is certified in Invisalign® and has extensive experience in cosmetic mouth rehabilitation, root canals, dentures, veneers, extractions, and more. She is also trained and certified with the American Academy of Facial Esthetics (AAFE).
Empire Dental Group of New Jersey office provides facial cosmetic procedures such as Botox, Restylane, and JUVÉDERM®. Before establishing her practice, Dr. Pavlushkin mastered many complicated dental techniques working in New York City.
Located in the heart of Central New Jersey, Empire Dental Group of New Jersey proudly offers all types of dental procedures under one roof. Dr. Pavlushkin is dedicated to taking care of every patient's dental health with high-quality care and the service and comfort each patient deserves.
Dr. Pavlushkin is an active member of numerous professional organizations, including the American Dental Association and the New Jersey Dental Association. She takes continuing education courses for professional development to ensure that her patients get the most advanced services available today.